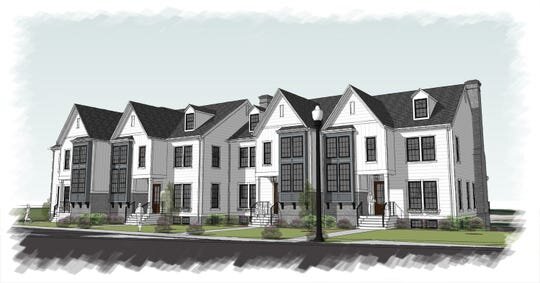 Townhome-style condominiums…
Rob Miller Homes is a Preferred Builder for Point Crossing of Delafield, a new luxury home option in the heart of downtown Delafield. These four private townhome-style condos will give homeowners the feel of their own private home without the maintenance of a single-family home. And all within walking distance of downtown Delafield's amazing amenities.
The homes will portray a modern twist on a classic exterior while maintaining the character and scale of the existing neighborhood. Exterior materials will be similar to the brick and lap siding popular in Delafield. These homes will be a gorgeous new gateway from the west at the corner of Wells and Main Streets.
For more information, please contact Jean Mulvaney, Metro Brokers DR Realty, at (262) 327-5567 or mulvaneyjean@yahoo.com.
Point Crossing Floor Plans