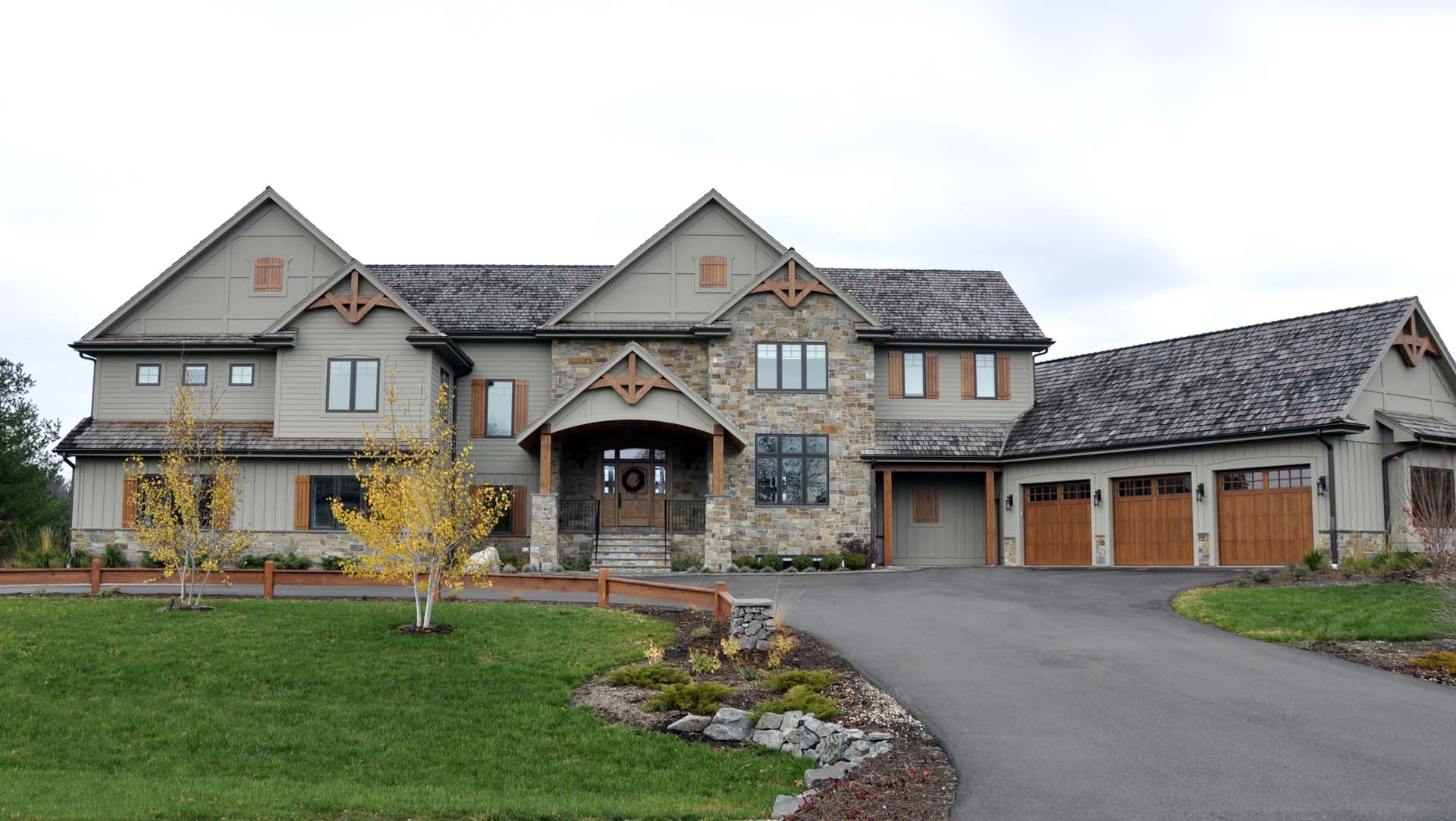 Lake Country Friends Central
This spectacular custom home in Delafield was designed for entertaining. It has ample open space throughout, including a wide open great room and kitchen, and a decked out lower level with everything you could want or need to entertain family, friends, and neighbors. Rob Miller Homes succeeded in designing a home that perfectly reflects the homeowners' love of parties, sports, and fun for all ages. It even has an indoor half-court basketball court.
With its impressive front entrance, liberal use of timbers, wood and stone, the home has the look of a Montana ranch home. In fact, some of the building materials were shipped in from out west, but the great views are of 100% made in Southeast Wisconsin.